The Peanuts Gang sing Don't Stop Believin'!
Wednesday, April 8, 2020 by Melanie Burke | Uncategorized
Many of my students are working on "Don't Stop Believin'" in our online lessons. This is a fantastic song to learn on the piano, not only because the riff is so fabulous, but there are many learning skills involved.
Harmonic 3rds with the pinky and 3rd finger are notoriously difficult to play! The riff for this song does just that!
The steady 8th-note rhythm of the right hand is offset with the bassline. It is easy to play when you know how to count your 8th notes!
This is a great opportunity to learn Roman numerals and tonal harmony. If you like to play contemporary songs, this is a must!
I loved The Peanuts and Charles Schultz when I was growing up. My best friend in elementary school knew how to draw them really well, and he also played piano. So I have many fond memories growing up with The Peanuts Gang. (Of course, Schroeder was my favorite!)

Someone put this Journey song to clips of The Peanuts and it is AWESOME! I wanted to share it with you here. I hope you find it as inspiring and uplifting as I have!
Practice your Don't Stop Believin' riff so you can play it as well as The Peanuts Gang! :D
Click on the link below to view!

The Peanuts Gang Performs Don't Stop Believin (by Journey)
---
Cookie Sheet Staff and Keyboard - A project to do at home with your Young Learners!
Thursday, April 2, 2020 by Melanie Burke | Uncategorized
Here is a cool project you can do at home with your young children who are just beginning to learn their notes!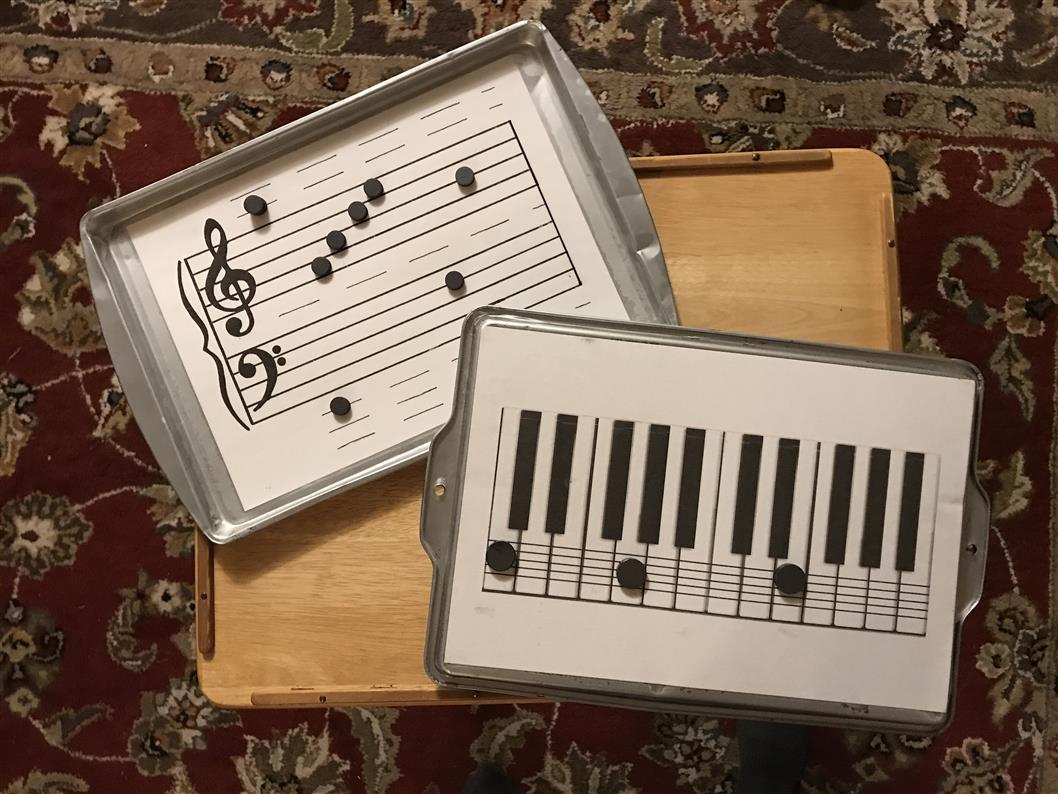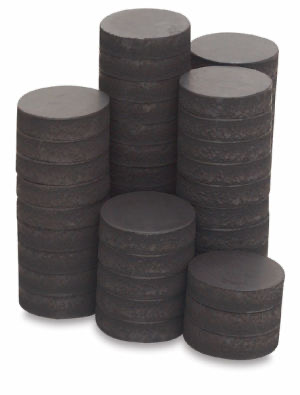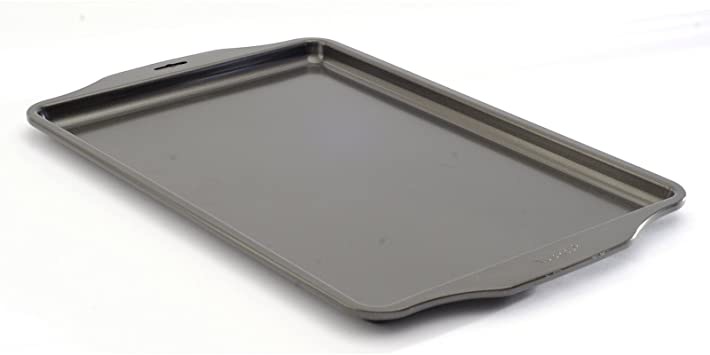 You will need the following items:
An old (or new) cookie sheet

Contact paper
Templates (locate in the Downloads section > file folder: Music Education Accessories)
8.5" x 14" (legal size) paper for printing

[8.5" x 11" paper will work - but it will be smaller, and you must adjust the formatting in Word]


Disc Magnets
---
If you want to make the "No-H-in-Snake cards:
I laminated my cards, of course, this is an option.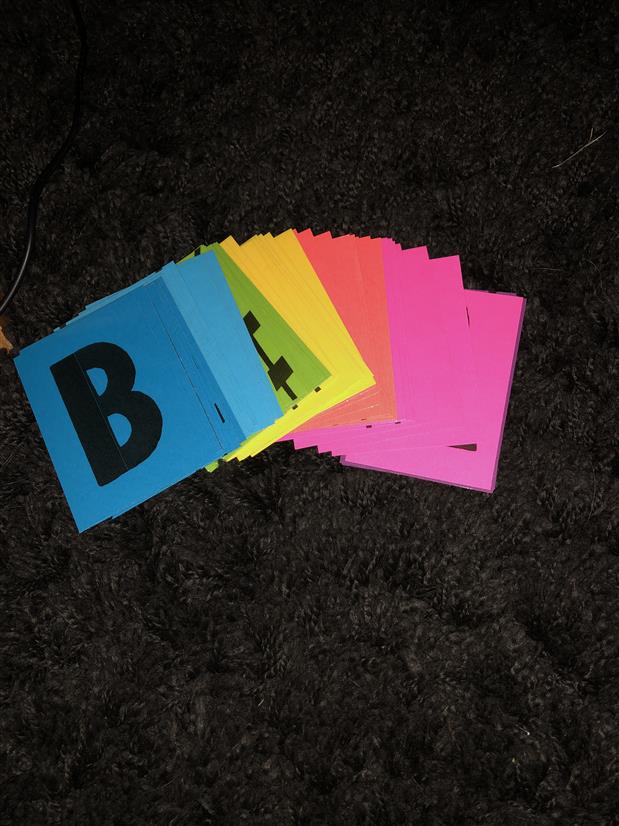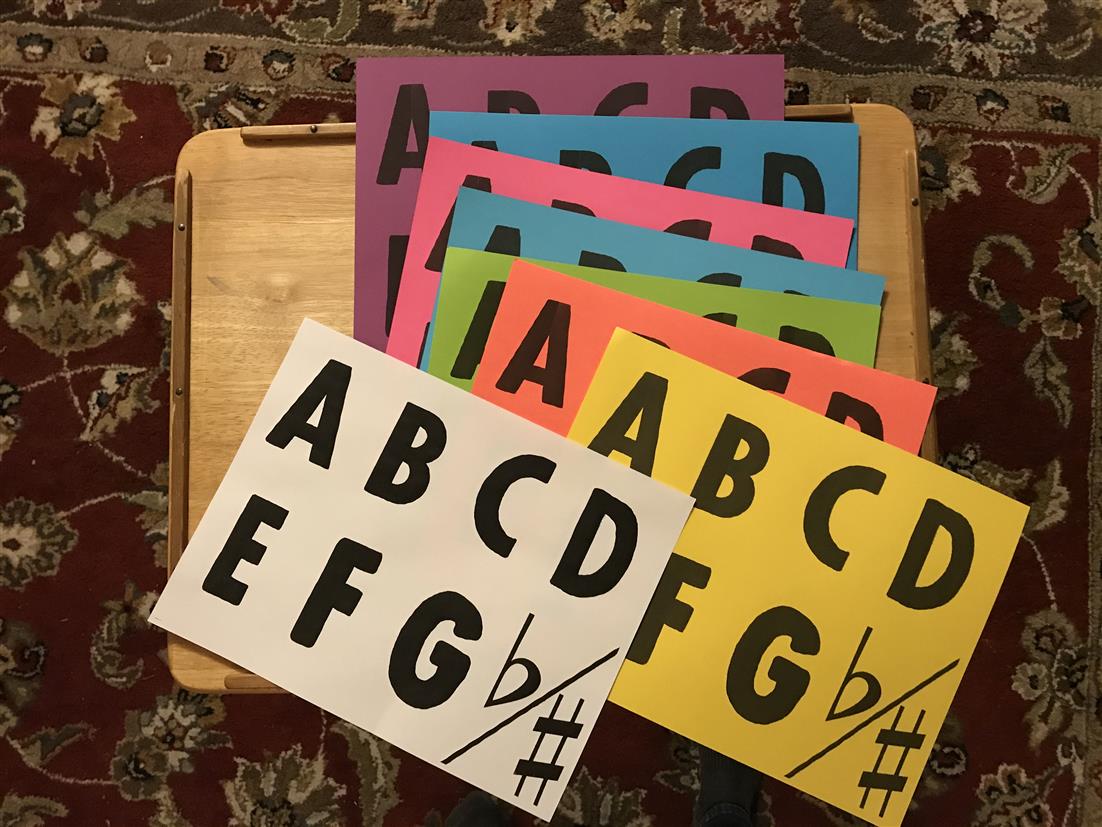 ---
I have given instructions in my goofy, yet short video. Reach out to me if you have any questions! (You may see me using these in our online lessons! )♫